OUR COMPANY
Since 2004, Dynamic Power Marine & Industrial Inc has provided top-of-the-line customer service and product availability from the most trusted brands in the industry. Our organizational structure is founded on our core principles and values the relationships we have built with our partners and customers. As we expand our client base, we remain committed to our company values, while always keeping our standards at the forefront of our organizational principles.
As an innovative supply leader, Dynamic Power Marine & Industrial Inc has developed a reputation for our well-trained employees, efficient safety standards and seamless operations that supply our clients with the best service in the industry.
<! ========= Cool Timeline Free 1.9.2 =========>
Company History and Timeline
The Beginning

Dynamic Castings was founded by Eduardo C. Ngo in Mandaue City, Cebu. As a foundry, it offers non-ferrous (bronze castings) that serves as spare parts for various industrial machinery and equipment. It catered to a wide range of industries including Shipping, Fishing, Food and Beverage Processing, Mining, Cement, Pulp & Paper Production, Wood, and Power Generation. The quality of its products made it possible to import Dynacast products to Europe, the Middle East, Australia, North and South America, and parts of Asia.
Partnership with Advance China Marine Gearbox

One of Dynacast's successful product lines is the Marine Propeller and allowed it to capturealmost 90% market share in the Shipping and Fishing industries. Due to its success, Dynamic Castings partnered with Advance China Marine Gearbox – the biggest manufacturer of gearboxes in China – to offer brand new marine gearbox to its clients. This gave birth to Dynamic Marine & Industrial Hardware, Inc.
New Corporation
Dynamic Marine & Industrial Hardware, Inc. was formally incorporated making it a separate entity from Dynamic Castings.
Partnership with Weichai Power

Dynamic Marine saw an opportunity to provide brand new marine engines to its clients who have been complaining on the poor performance of surplus engines, which was commonly available and were the only choices of industry players at that time. Dynamic Marine & Industrial Hardware, Inc. partnered with Weichai Power – the biggest and most modern engine manufacturer in China – to exclusively distribute brand new marine engines in the Philippines. Since then, Weichai Marine Engines became widely popular in the Philippines as it proved to be highly economical with over 40% fuel savings and lesser maintenance cost than any other foreign brand.
Formation of Dynamic Power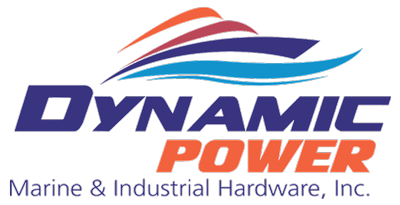 With the success of the Weichai brand in the Philippines, Dynamic Marine started to offer Land Generating Sets, which used Weichai engines and top of the line alternators. It was an opportunity seen by Dynamic Marine, as the need for Gensets in the Philippines was growing. To reflect the diversity of its product offering, Dynamic Marine was officially renamed to Dynamic Power & Marine Industrial Hardware, Inc.